The door closed and two strangers eyed each other warily, 'what have we got ourselves into?' each probably thought; certainly that's what I thought.
The irony in the name of this hotel had not escaped me. What would we learn about each other? Where would this relationship go?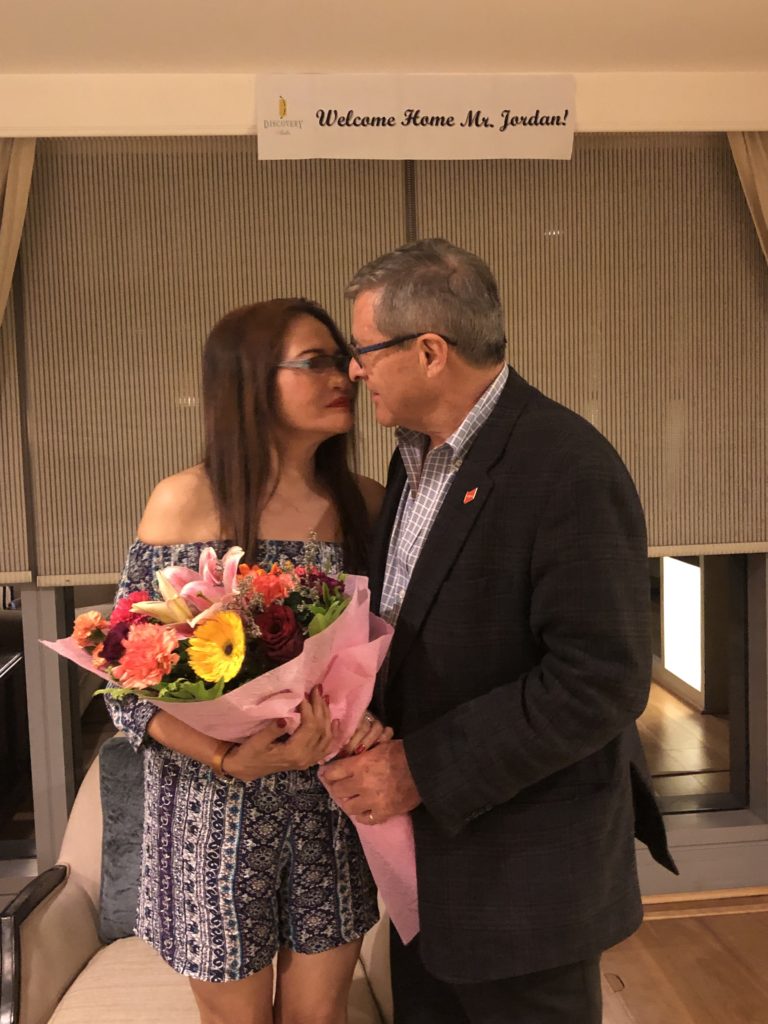 I took her two hands in mine and looked at her. 'Hi' she said. Somewhat lost for words I turned my gaze to our little apartment suite: it had a rather spacious living area, with a couch, an armchair, coffee table and wall cabinet with tv and stereo system, a dining area and kitchenette; the bedroom was beyond the short hallway, and an ensuite bathroom with a large tub and separate shower. We studied our surroundings, both of us avoiding the bedroom.
Carmen Espino is a dark-haired beauty with features that are both typical of Filipinas, and at the same time, somehow different. Espino is a Spanish name, and the family claims a Spanish heritage, though its history is very sketchy back beyond four generations and perhaps impossible to verify. She has flat cheek bones and a tiny nose, typical Filipina, round wide-set brown eyes; When she allows her face to relax and elongate she is striking, an unconventional beauty. And lips. Full voluptuous lips, shapely, not when she pouted, or puckered, but when she smiled… perfect model for lipstick. Her hair of course is dark, black even, as is every Filipina I've ever seen, except for the purple- and green-haired ones; enhanced also with a striking though subtle chestnut hue to hide the telltale signs of aging. She is about 5'4" tall and has a lovely figure, despite having had five kids, by caesarian section. And amazing shapely slim legs.
'I take a shower,' she said in her ungrammatical English. 'Okay,' I said, 'I'll take one after you.'
We were both tired after a very long day, and a shower was needed to give us a fresh start. But all I really wanted was that bed, and just to sleep.
She emerged from the bathroom after a time in a white translucent short nightgown. I smiled at her, 'Lovely,' I said, and headed to the bathroom for my turn in the shower.
I was strangely not nervous about our first encounter but I was amazed that it had come to this, my mind still a jumble of what I thought I was doing. I later was to learn that Carmen was also nervous about our encounter, but I doubt her mind was as jumbled as mine. She had not been with a man in over twenty years, and, I learned, she had only ever been with her husband, and that wasn't even a love match. She told me later that when we had arrived at Discovery she was having serious second thoughts, despite her three bags of clothes. She had asked her niece Victoria what she should do. Victoria said, 'Tita, you have to give this a chance. He seems a very nice man. It will be alright.'[1]

---
[1]For more on my Manila encounter go here: https://afspublishing.ca/manila_memos/the-manila-memos-issue-3-2018-december/