Hard is it may seem to my intrepid readers, never mind my intrepid travel companions, I had saved the best for last for Monday before sending Sandi on her way home Tuesday. We made an excursion to Pagsanjan Falls.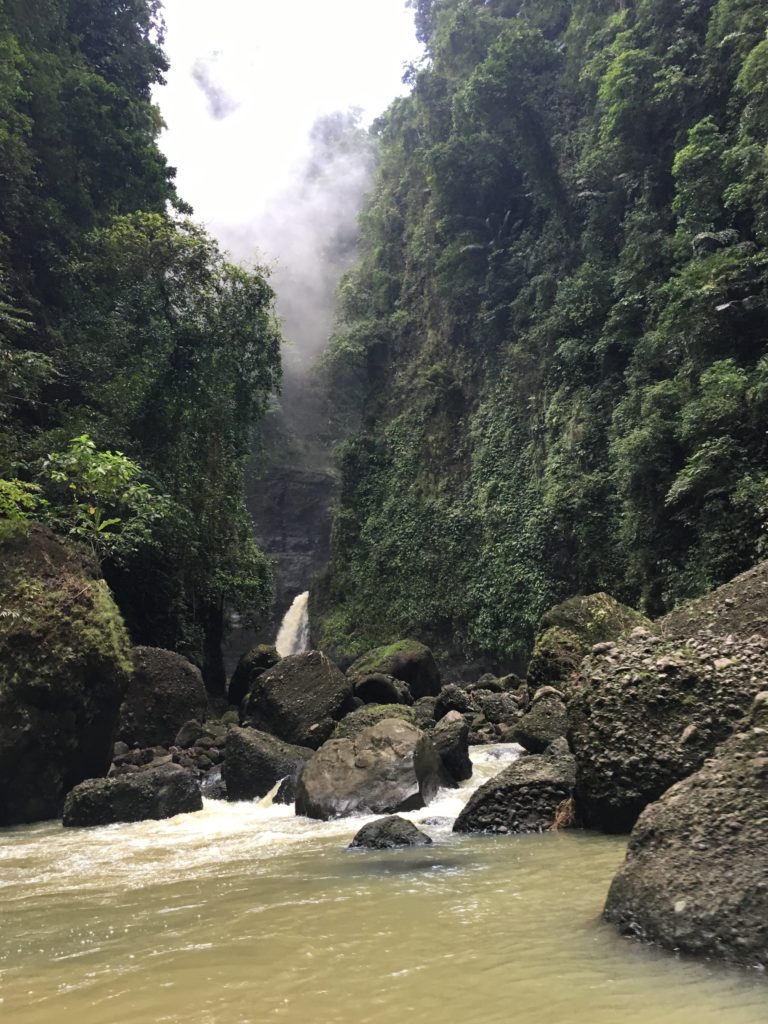 All I had for guidance for this little side trip was my guide book, an old friend who had recommended it and our driver, Romel. The best intel came from Romel who merely advised we would get wet. The drive around Lake Laguna to Mount Caliraya was another excruciating journey through never-ending towns and villages and bumper to bumper jeepneys and tricycles in what you might have expected would be open country. But after a while this is what you come to expect in Philippines, or certainly in Luzon – towns, huts, shops and traffic every meter of the way.
Our route took us through Calamba, birthplace of José Rizal (yes, that national hero again, whose presence is everywhere in The Philippines, and I'm sure he never would had have imagined it) so naturally 'we' had to stop to take pictures. Two and half hours from Tagaytay we made it to lunch, which itself was the most extraordinary restaurant I, and likely you, have every been to. I'll let a few photos tell the story: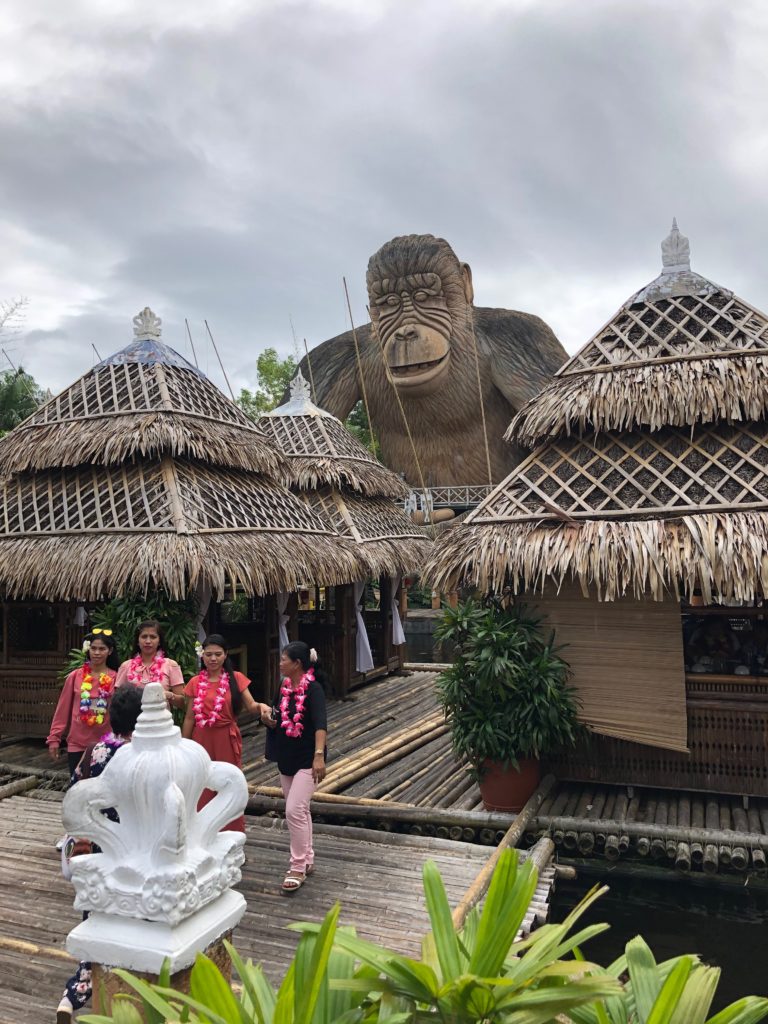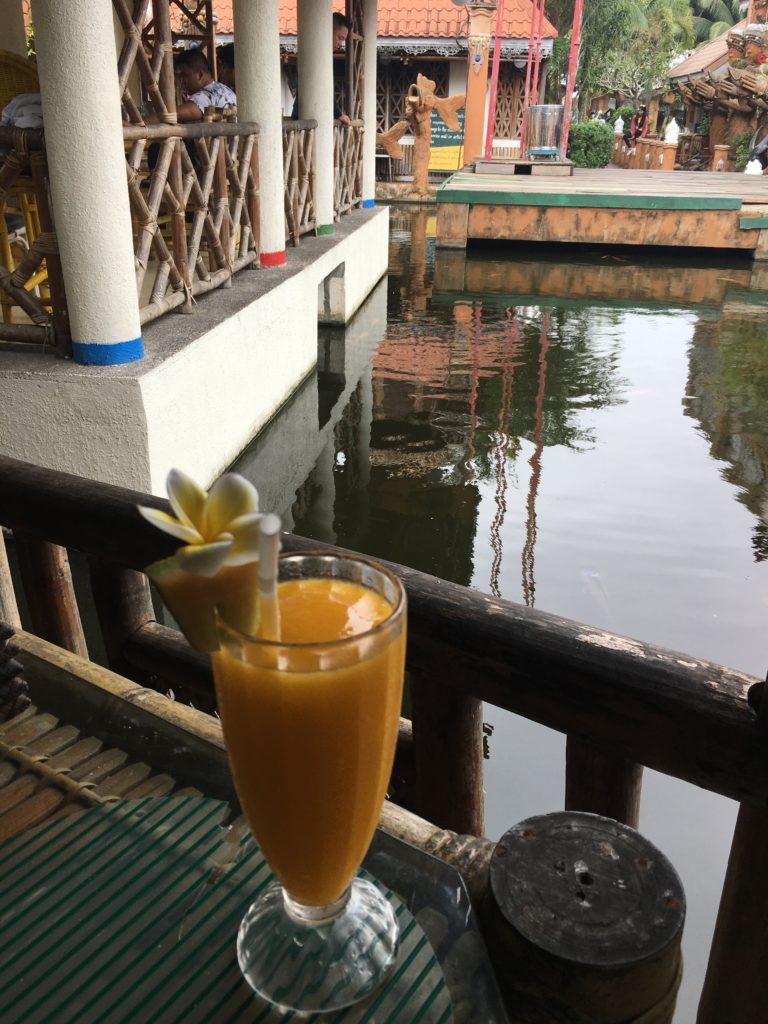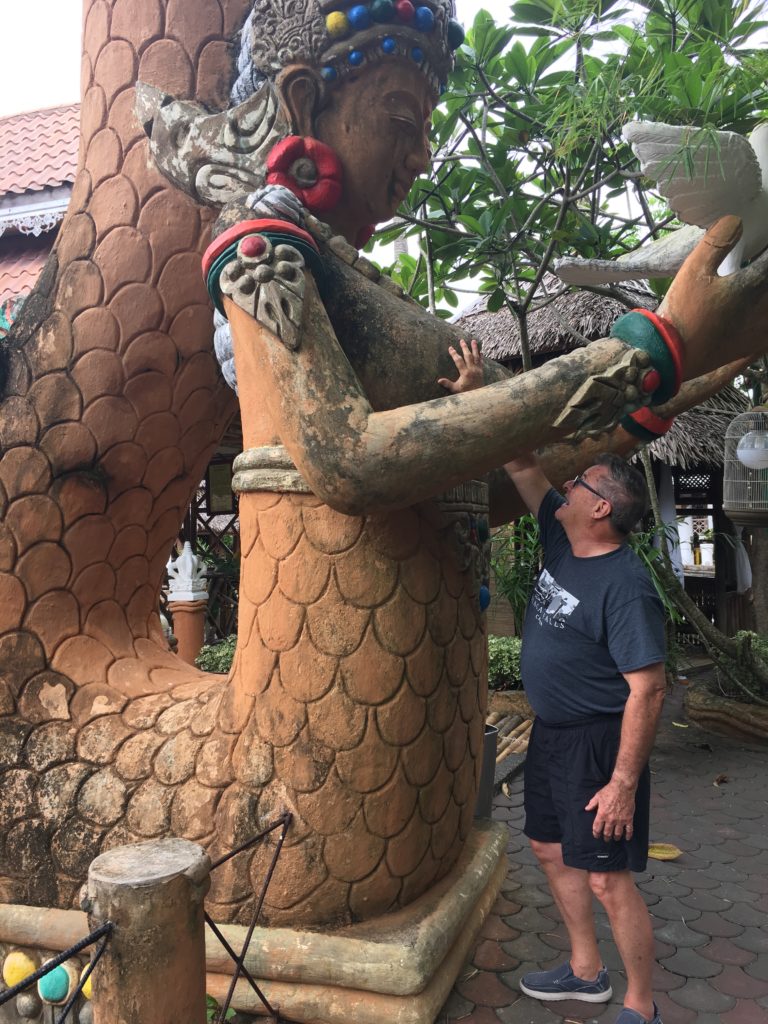 By 3:00 pm we had made our destination: Pagsanjan. Now if you are thinking this is going to be a Philippines version of Niagara Falls, with a parkway, and walks and viewpoints and hotels and casinos abutting the falls, you would be mistaken. To get to Pagsanjan Falls you have to take a tiny dug-out-like canoe up river, through 14 or 16 sets of rapids and finally to a lagoon receiving the thunderous water falling from three heights above, maybe 500 feet. We three oversized passengers were towed, paddled, dragged and catapulted up the river and over the rapids to our destination. Our to middle-aged boatmen were exhausted and I felt guilty. Certainly we all got wet. It was exhilarating for all three of us – Sandi, who can't swim and feared for her life, Carmen, who feared of me dying on her watch, and me dealing with carpe diem and age issues.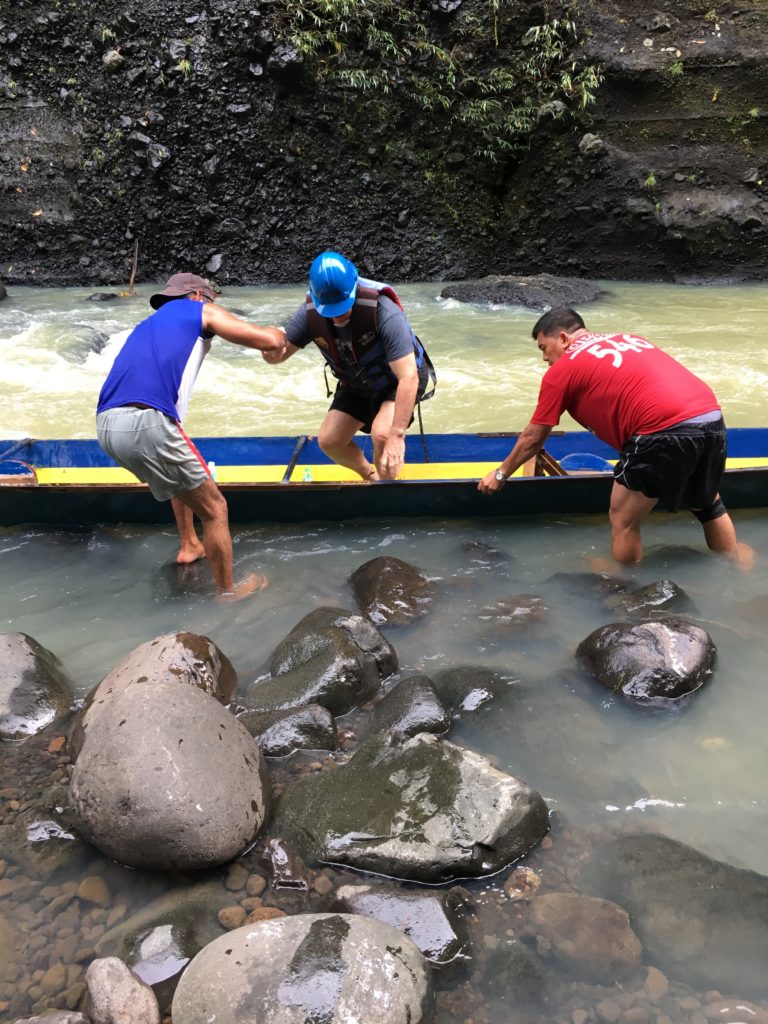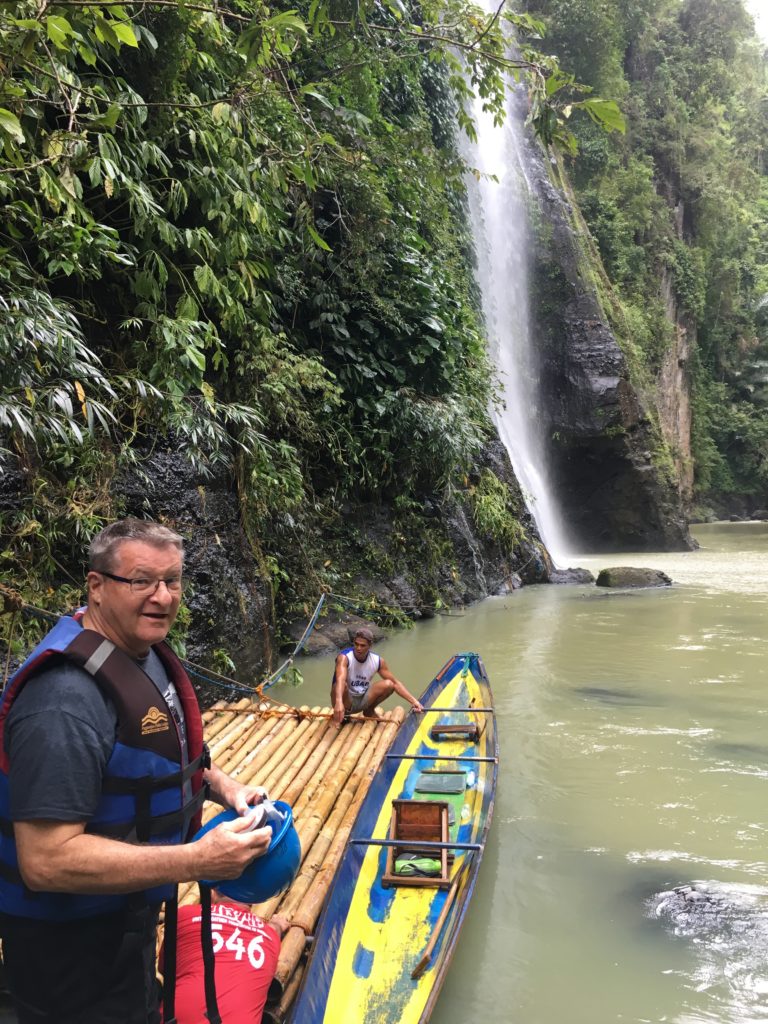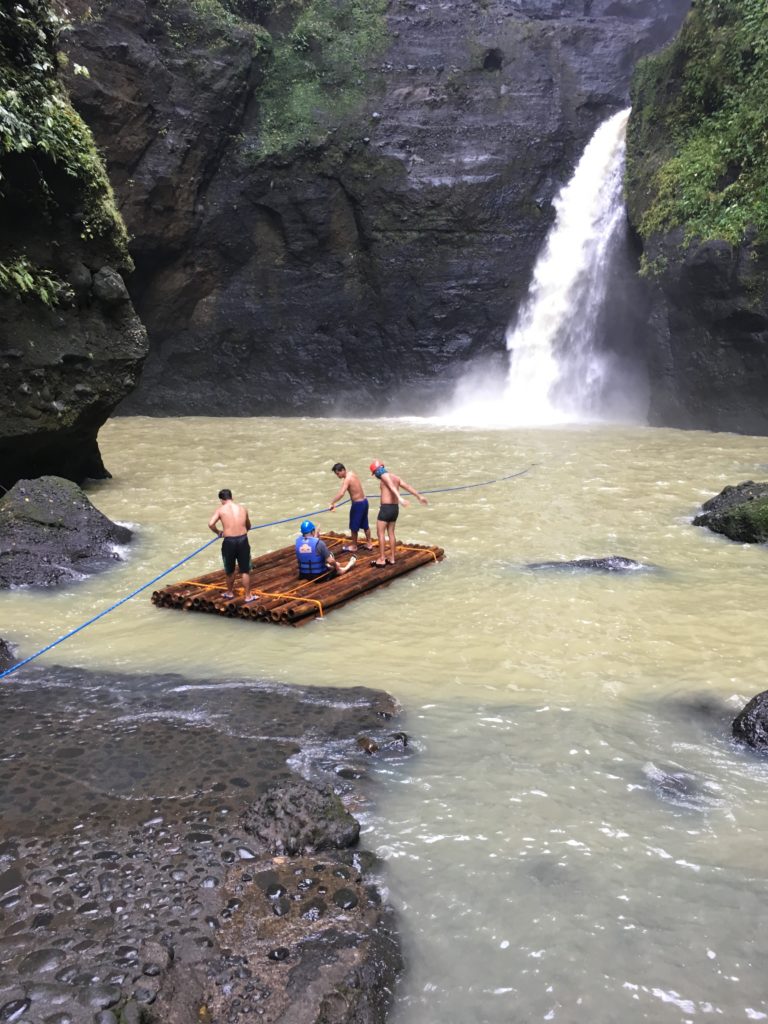 I know I'll never do this again, but I'm glad I did it once.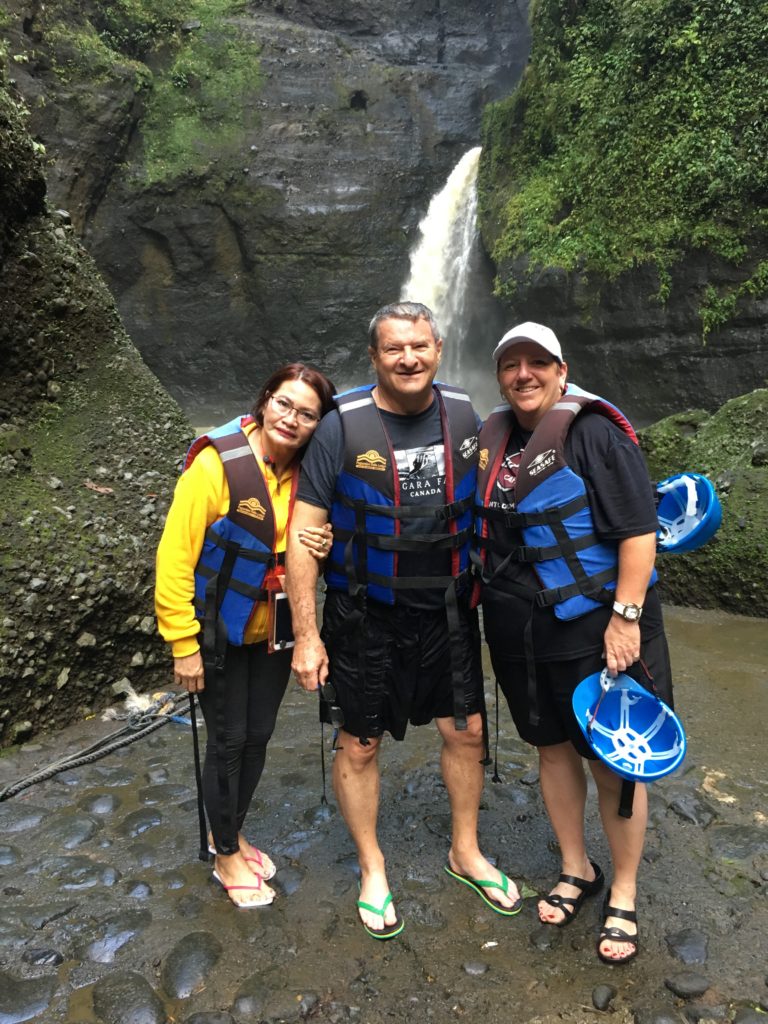 As I said, it was not a quiet week in Tagaytay.