Samar
(In the belief that a picture speaks more than a thousand words, this newsletter will have a number of pictures. I'm not sure there is enough bandwidth however: words take up mere kilobits of memory, pictures mega.)

After the first week at Bayleaf Hotel in General Trias, Cavite, and visiting all the relatives and friends in nearby Trece Martires, it was time for a trip to Tacloban to visit the Samar arm of the Espino clan. Tacloban is the main city in his part of the Philippines at the convergence of Samar and Leyte islands. It is famous for three things: Ferdinand Magellan first landed here in 1521, Douglas MacArthur landed here in 1944, and Imelda Marcos birthplace. Oh and a fourth thing, Typhoon Yolanda devastated the city in 2013; the city has been completely rebuilt since and I'm sure you would not recognize the difference – one shanty city replaced by recovered corrugated steel. 
Tacloban is not all devastation and depression but if you're not prepared for third world cities it is shocking. I had been here last January to see the Samar contingent the first time. I was prepared because I had already been 'shocked' by my first trip into Cavite from Manila in December.
Here are some pictures of the market square around Tacloban Harbour. But these pictures certainly don't tell the whole story.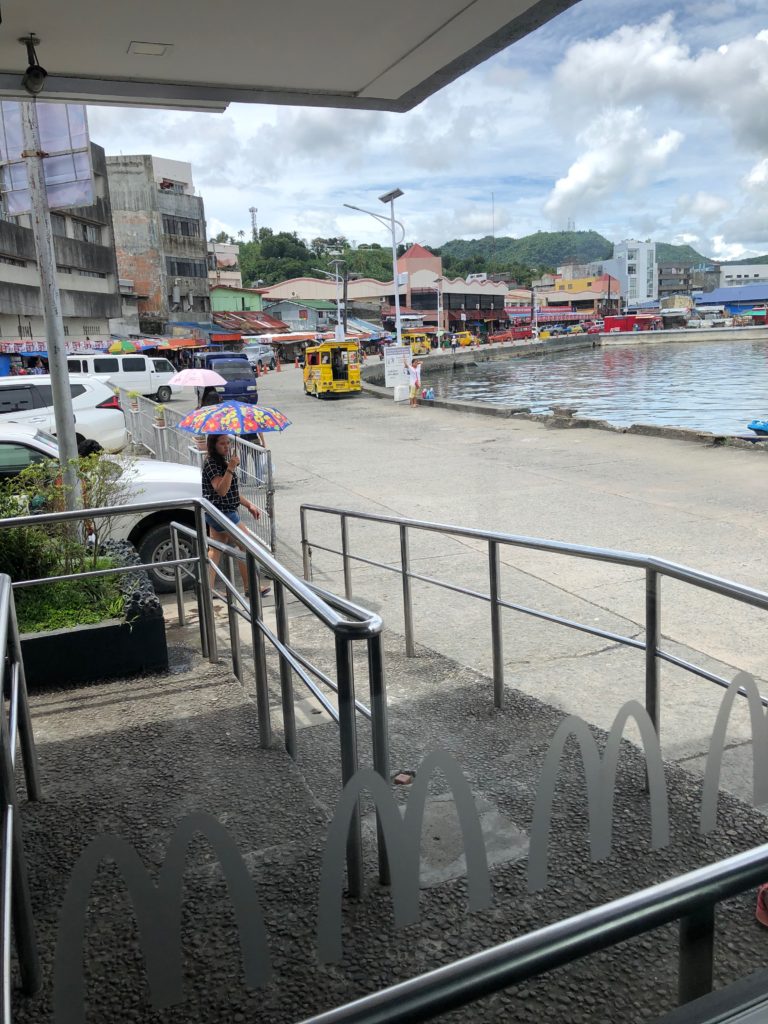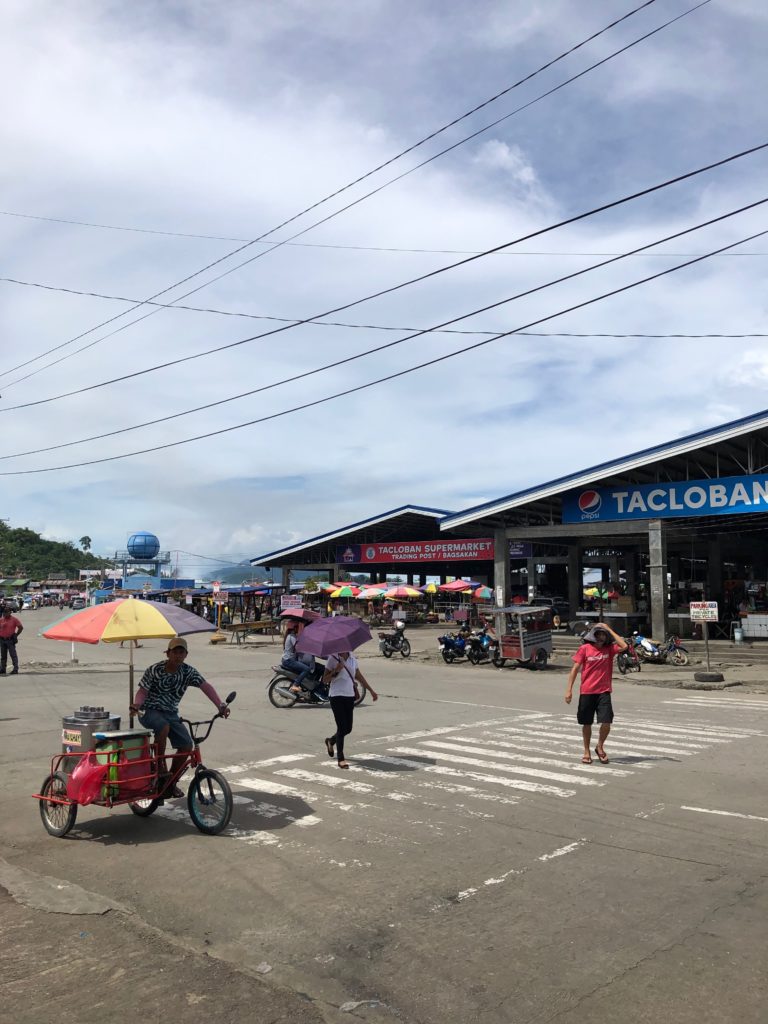 We stayed at the Ironwood Hotel, as we had in January, a small boutique hotel built new in 2015 following Yolanda. It's odd to see this modern building in the middle of a broken city, though this is a better part of town.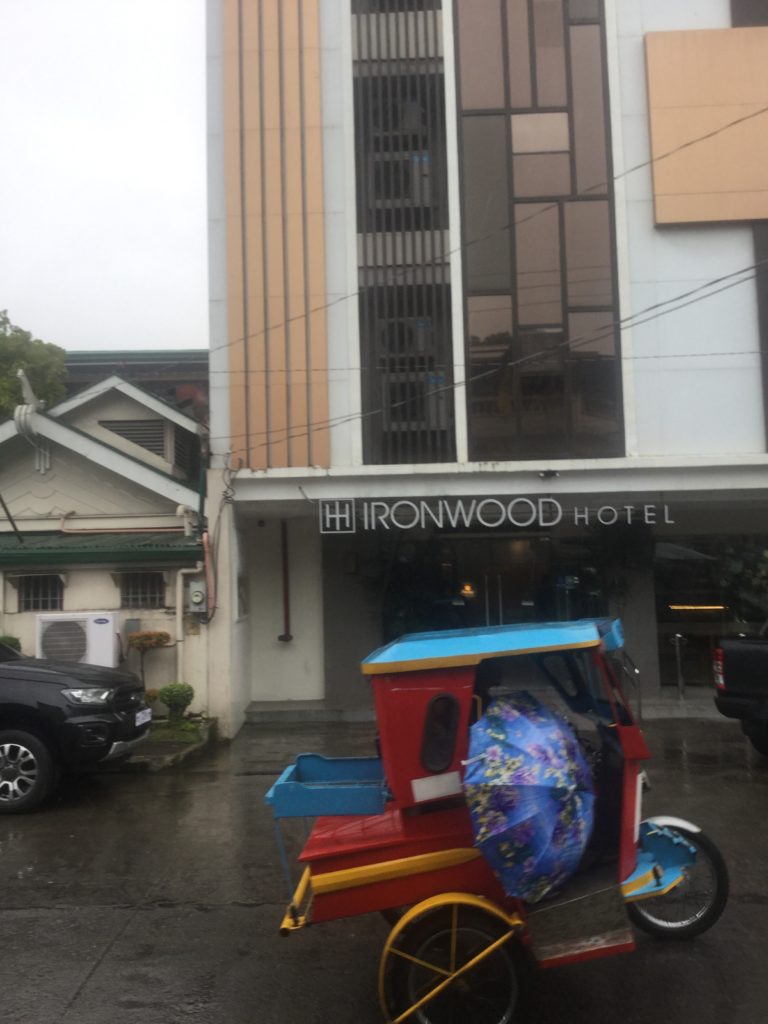 The day after our arrival, All Hallows Eve, we journeyed into Samar Province. Carmen's home town, Santa Rita, is about an hour's drive from Tacloban thanks to an amazing bridge built in 1982 by Ferdinand Marcos as a gift for Imelda, joining Leyte to Samar. Before that bridge, it was an all day journey by boat from Santa Rita to Tacloban.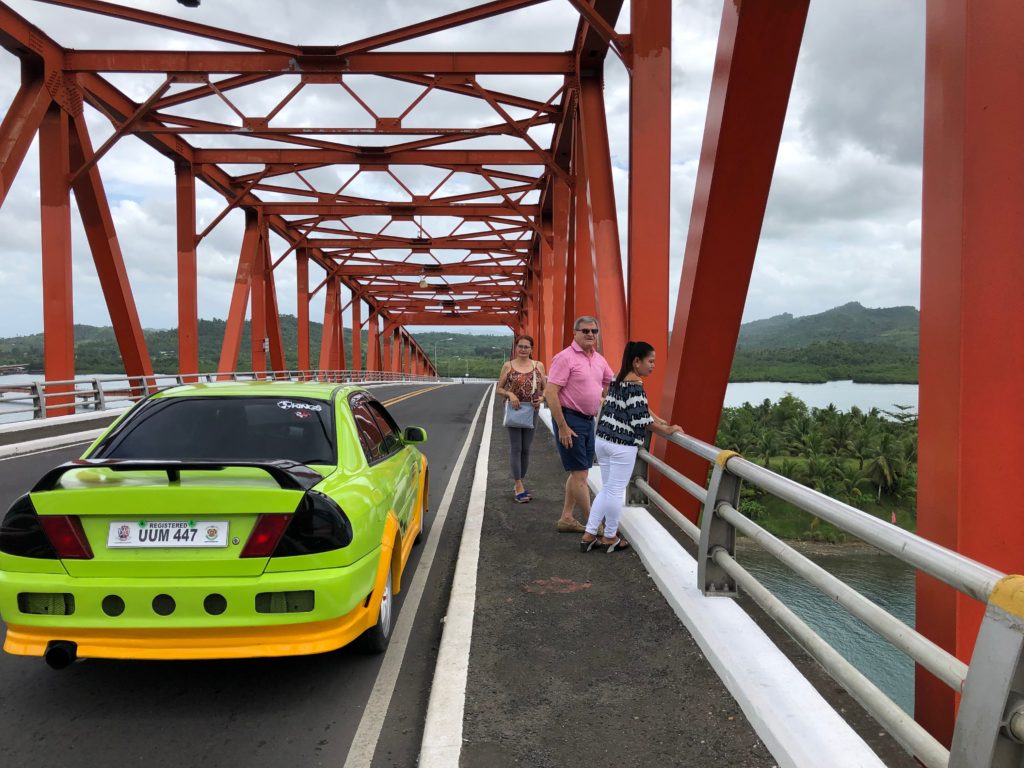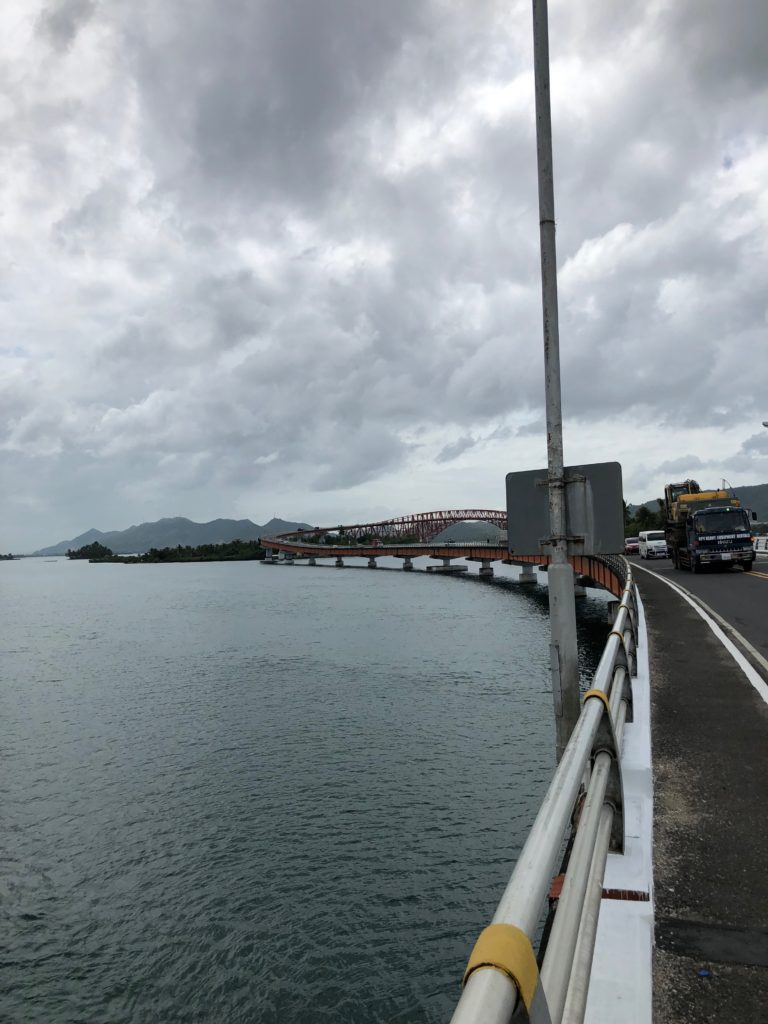 Here's the entry from the main highway into the district that is Santa Rita.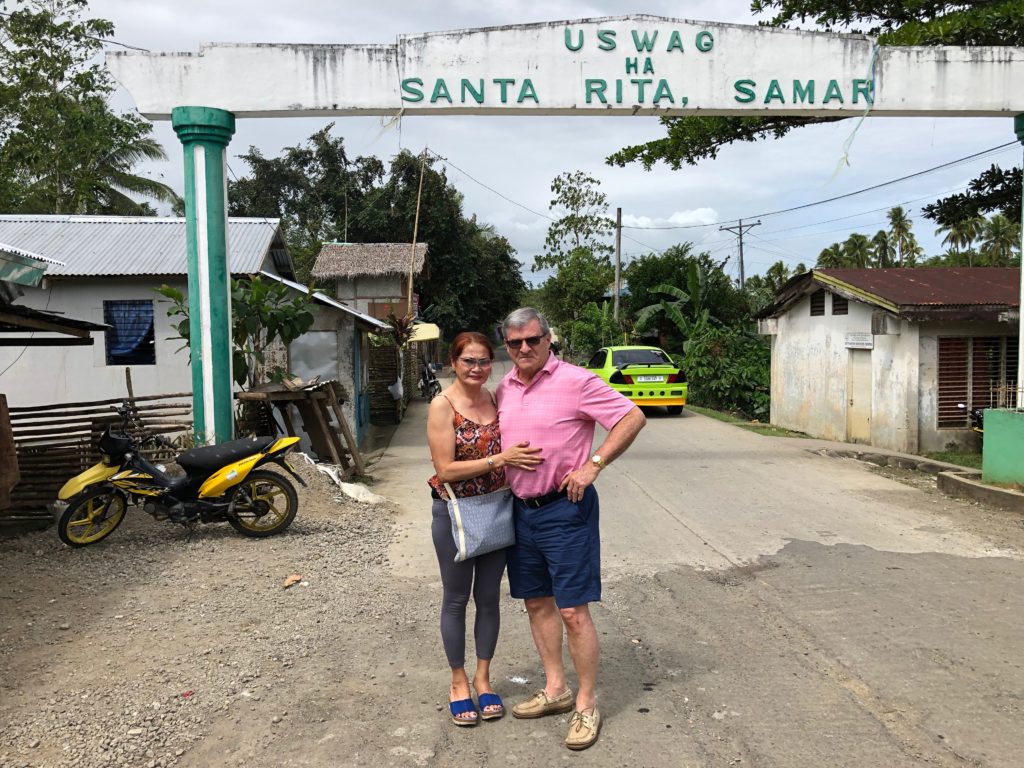 And here's the family homestead with her two sisters and some of their families: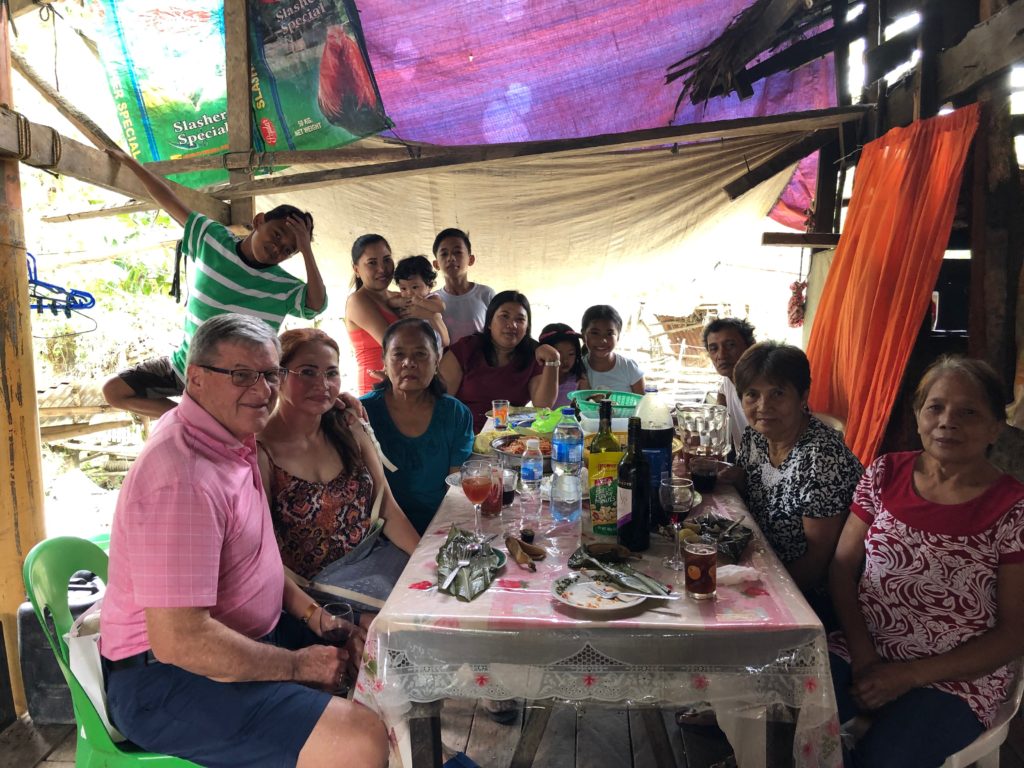 And with that I think I'll press send and then write part 2 of this instalment of the Tagaytay Tribune.